We all need friends, at all ages and all stages of life. But particularly so when we reach advanced age and face so many challenges and changes.
Understanding the Health Benefits of Social Connections for Huntsville Seniors
We all need a shoulder to cry on, to build bridges with people we feel as if we're on the same wavelength with. To hit it off and move in the same circles, seeing eye to eye and speaking the same language about shared values or opinions.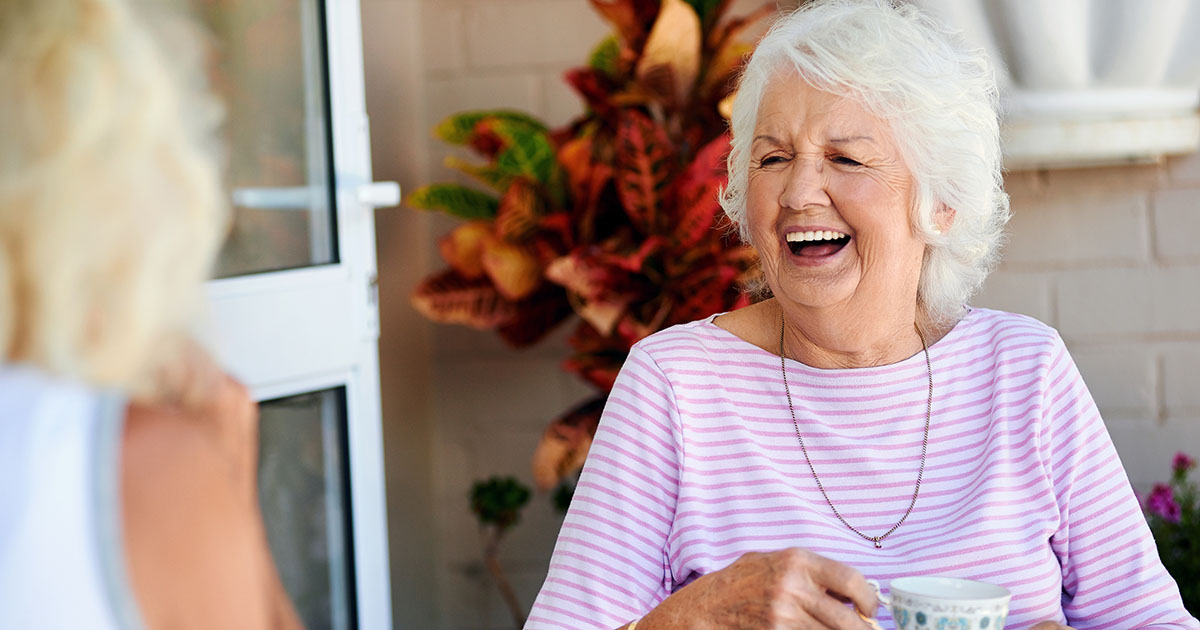 Regency Senior Living Huntsville Assisted Living Community exists to create opportunities for social connections later in life when seniors may find themselves empty-nesters, perhaps trying to move on after grieving the loss of a spouse or other longtime companion. No one wants to imagine grandma sitting alone in front of a television – or worse, lying on the floor injured after slipping on a rug.
The families of Huntsville seniors want them to feel safe, secure and loved. The safe and secure part is largely a matter of facilities and protocols, but the love part requires the human touch – both from compassionate caregivers who stand ready to assist them and from peers of the senior with whom they share many of the same life-long experiences.
Studies Verify Health Benefits of Social Interactions for Seniors in Retirement Communities
Research studies prove what the human heart already knows: We crave friendships, social interactions, and a sense of unity born from shared purpose. Scientists tell us why social connectedness is important. It keeps us alive longer and happier while doing it.
For many seniors, friendship can mean a four-legged companion. At Regency, we understand and offer pet-friendly apartments so that the familiar becomes a part of a new environment. The deep bond human beings often form with these creatures cannot be overstated.
The social connections made in Assisted Living not only pair those who have the same outlook on life, tastes, and interested found in each other's company. We endure the ups and downs of life better when we have someone to listen sympathetically, a literal shoulder to cry on. Retirement living can mean lots of joyous moments, but it can also bring mourning for friends who passed away, family conflicts, and physical ailments. Having someone to commiserate with is cathartic, so of course, it encourages longer life. Without someone and something to live for, what purpose can we find in it?
Retirement communities like Regency bring residents of a certain age demo together, which can make for lots of fun moments on the opposite side of the life spectrum. Our seniors love tapping their feet, clapping their hands, and maybe singing along as visiting performers give renditions of the songs they all knew and loved earlier in life. Such moments bring a sentimental touch to the senior living experience.
In addition to peers their own age, you really can count on seniors forming genuine friendships with the staff at Regency. It's our job to take care of mom and dad, using our skills and resources in ways that family caregivers simply can't match. It's only natural to become affectionate toward these sweet seniors and enjoy their personalities on a daily basis. While our bonds will never match those of close friends and family members, caregivers do fall in love a bit with the wonderful seniors who come to live in Huntsville retirement communities. We celebrate their personal landmarks like birthdays and important occasions.
This translates to a personal investment in the quality of care and a genuine desire to see your loved ones live longer, fuller lives.
Copyright: warrengoldswain / 123RF Stock Photo